We are very proud of our team. Dedicated, professional, welcoming, friendly and fun are many of the words to describe the ethos we create at the summer camp.
All of our key staff come from an educational background and are passionate about making the camp as memorable for the campers as possible.
"It was obvious from the outset the Summer Camp staff knew what they were talking about- knowledgeable, approachable. They made the experience of learning a new activity a lot easier, entertaining and made the activities flow by getting everybody involved" (Jack, USA)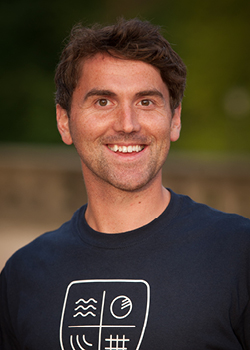 Steven – Director
Values – From a young age the virtues of hard work, determination and passion were instilled in me. I firmly believe in the benefits of being well rounded and encompassing the athletic, academic and cultural experiences in all that I do.
Experience – I graduated from The University of Edinburgh with a First Class degree in Physical Education and was awarded for excellence in teaching. I have been working full time in Education and quickly progressed to the role as Director of Sport and Physical Education. I have worked at a world prestigious International Summer School in Switzerland as Director of Activities as well as House Parent. Prior to my appointment in Switzerland I worked as a Sports Specialist at one of the top Sports Camps in America. I have been involved in a range of sports from a young age and have competed on a national scale. One of my proudest achievements was Captaining the University of Edinburgh Athletics Club.
Home – A rural upbringing in North of Scotland has allowed me to appreciate family, friends, sport and the outdoors. Wherever I travel, I immerse myself in the culture and take advantage of the sporting experiences they present.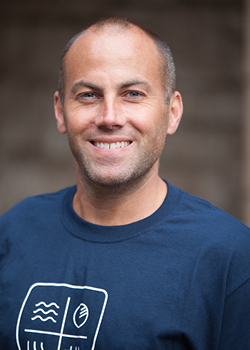 Scott – Director
Values – Working in education has allowed me to see success and failure, to understand what works for some and not for others, to learn through experience, to do, to play, to enjoy, to learn. Some of the best experiences of my life were through sport, residential trips, the outdoors and meeting new people.
Experience – Since graduating from The University of Edinburgh with BEd (Hons) in Physical Education I have spent 19 years of my professional life leading and managing Physical Education, Trips & Excursions and most recently as a Depute Head Teacher. Before graduating working in the leisure and sports industry as a personal trainer, gym instructor, lifeguard and sports camp supervisor. My passion for sport came from a young age playing rugby, swimming, mountain biking and the odd round of golf!
Home – My wife and I have 3 great daughters, too young to understand the mental, emotional, social and physical contentment sport and activity brings… or are they? They explore, they play, they fall, they laugh… they learn.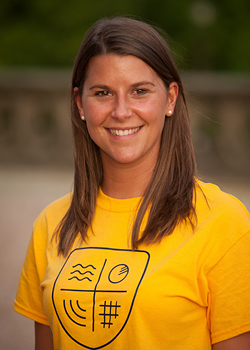 May – House Parent
I am Head of Girls Games at Fettes College through the year and love my role as resident House Parent at Summer Camp Scotland. Having over 10 years' experience of taking care of students in a boarding house environment I pride myself in genuinely caring about the well-being of all campers in my care. I go out my way to make the camp run as smoothly as possible in house and its great bringing together a diverse range of students from around the world. I live life to the full and enjoy spending time with my family, friends and exploring new places!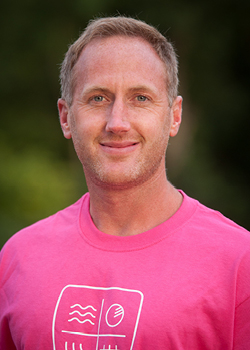 Ruaridh – Camp Leader
Summer Camp Scotland is one of my highlights in the year. I am an all-round sports fan but have a real passion for driving forward the game of rugby and in particular rugby 7's. I was recently invited to coach the HSBC Penguin International Rugby Football Club 7's Squad in China and worked alongside John McKittrick, a famous New Zealand 7's player and coach. I have also coached the Edinburgh Rugby 7's team to lift the title at the esteemed Melrose 7's (Birthplace of Rugby 7's). I currently coach the Cyprus 7's Squad as well as driving the game in Scotland as much as possible. Most recently i have been developing a braille rugby board to allow those with no or partial sight the chance to enjoy rugby like never before. Inclusion is a real passion of mine, breaking down the barriers to allow everyone to engage in camp life.  I can't wait to bring my energy and passion to summer camp this year, especially with the Highland Games!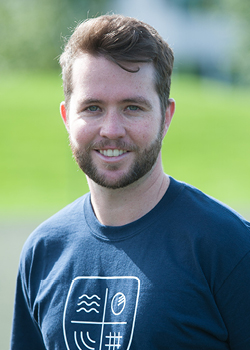 Danny – Camp Coach
I was brought up in the Highlands of Scotland and have travelled much of the country to work and explore. I have a real appreciation of what Scotland has to offer our campers and I enjoy seeing their excitement when exploring Edinburgh for the first time. I am a PE teacher through the year and play many sports whether it be football, hockey, golf or snowboarding!